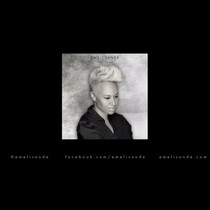 Posted February 10th, 2013 @ 12:50pm
I've woke up the last 2 mornings with this song in my head. It's a gorgeous blend of excellent lyrics and ear candy. The polish to suck you, but the substance to keep you around.
Figured I'd post the lyric video AND the official, so you can see the lyrics, but also see her beautiful face performing as well.
Emeli Sandé - Next To Me......by the way it's Sawn-day, took me awhile to get it down. :)