Keri & Greg in the Morning
WATCH Competitive Eater Polish Off 24,000 Calories Worth of Ice Cream and Cookies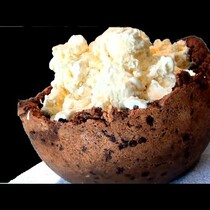 Posted August 21st, 2014 @ 6:20am
We like our sweets here at the Cities97 Morning Show. But NEVER could we imagine consuming nearly 24,000 calories of cookies and ice cream.
Competitive eater Matt Stonie, weighing in at 120 pounds, is known for his previous feat of consuming 4 Chipotle burritos and 1 Diet Coke in 3 minutes. But recently, Matt decided to try his hand at eating a gallon of ice cream in a huge cookie bowl.
Our stomach hurts just thinking about it!
Watch the video below! You may never looks at cookies and ice cream the same again.