Keri & Greg in the Morning
Fitz & The Tantrums -The Walker Video!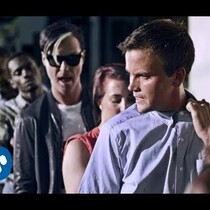 Posted February 7th, 2014 @ 5:35am
It's weird how sometimes you can hear a song many times and it never really registers...and then...that one time...it takes on a whole new meaning and gets you up out of your seat!

Here's to a happy Friday and a great weekend, everyone. Turn this up loud and, in the words of Keri Noble, 'Walk it out'!