Keri & Greg in the Morning
Comedy: Is This A Promo Video or Self-Defense Video?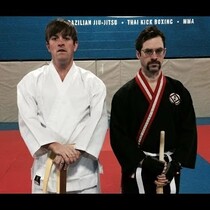 Posted March 13th, 2014 @ 6:05am
You're going to have to look up the tour dates on your own because this promo video talks very little about the tour. Still, it's a beneficial watch because you will be a ninja after it.