Discover New Music: Paramore - "Ain't It Fun"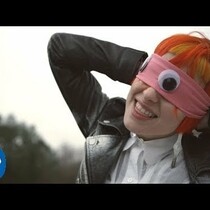 Posted January 31st, 2014 @ 9:42am
When you discuss big pop-punk bands, you have to talk about Paramore. Frontwoman Hayley Williams is a fireball and you will see that in this new music video. They have had their fair share of band drama, so it's really nice to see them back at it and having fun.