Coming Soon: Free Ear Plugs at Minneapolis Concerts
"If the music is too loud, you're too old"…or you're just not wearing your city-ordained earplugs. Per Minneapolis City Council ordinance, concert venues will have to offer free ear protection to attendees beginning this Saturday, April 19th.

Around 185 Twin Cities venues with Class A and Class B liquor licenses and/or live music, DJs, or other entertainment must provide free earplugs rated to block at least 12 decibels of sound. 3M, Locally Grown/Globally Known and Miracle Ear will manufacture the plugs for venues to give away to concert goers.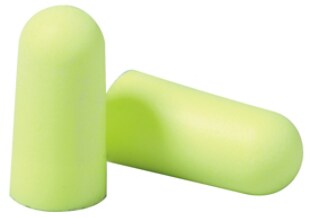 The ordinance will be costly for venues that profit from pedaling their own ear plugs (like First Avenue), however the new rule will prevent a different sort of loss. The ear's threshold for volume without hearing damage is around 85 dBs and many clubs now exceed 100 dBs. Here's hoping the new plugs will spare your ears.

--
Source: CityPages.com